October 27, 2009
Hey All,
Its time to get down to some basic fundamentals here.
I love drumming and there is just nothing like it for me. I can spend hours completely zoned out in drum land. But for those who have yet to get into drumming and might not know how the work or what the different types of drums are I'm going to give you the most basic lesson.
Parts of the Kit.
1. The Kick Drum:
The kick drum or bass drum creates the "boom" in a drum beat and is what you "kick" with your foot using a kick pedal.
2. The snare drum is the drum that creates the "crack" in a drum beat.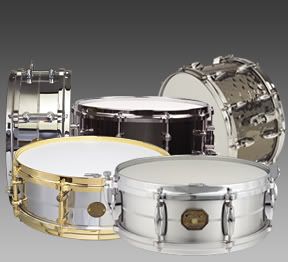 The kick and the snare are the most fundamental component in creating a drum beat. For example"
Boom crack boom boom crack.
Kick snare kick kick snare.
3. The hi- hat is two cymblas that clasp together and create that "sisk" sound in a beat. You hold them together with a hi hat pedal that when pressed down it holds the cymbals together and when released they come apart. You can hold it down while hitting it and then open it to get a cool "sisk" sound.
If you're a right handed drummer you'll hit the hi-hat with your right hand while kicking with your right foot and hitting the snare with your left hand.
4. Toms are the other drums mounted above and to the right of the kick drum and serve as good components for more complex drum beats.
5. Cymbals are what you hit to get the "crash" sound in a drum beat.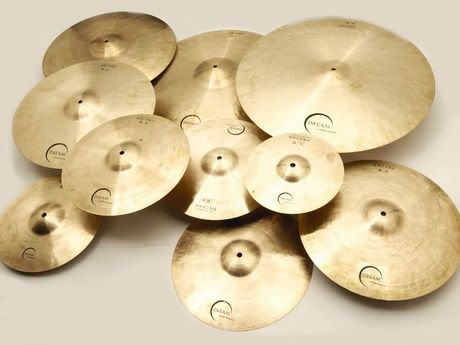 The bus is sponsored by Gretsch drums and they rock. I hope you enjoyed the most basic drum lesson.
Here is a picture of a basic Gretsch drum kit all nice and purty.